HEDGE FUND MARKETING WEBINAR
Sponsored By Focus Point Press & Emerging Manager Focus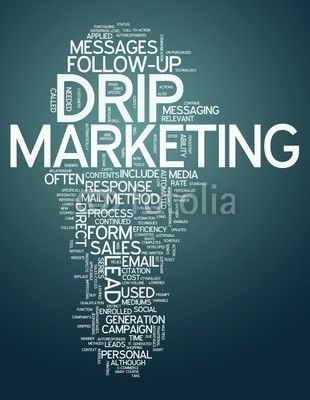 How New and Sub-$150 million AUM Funds Can Use Drip Marketing To Raise Assets In a Highly-Selective, Highly-Skeptical and Hyper-Competitive Climate
Tuesday - October 7, 2014
11:00 EST - 11:45 EST
The discipline of MARKETING is now an essential aspect of operating a hedge fund.

The days of promoting pedigree and performance as the primary marketing tactics to raise assets are gone. The allocation decision now encompasses more than return metrics. In the post-Madoff/Credit Crisis world "INTELLIGENT MARKETING" is mission critical. It is the only way a fund can achieve growth, stability and retention of AUM.

Keeping a full "pipeline" of the RIGHT prospects, who can be converted into allocations requires the RIGHT MARKETING.

The RIGHT marketing strategy keeps a relevant communication stream flowing between the fund and its prospects, which is the catalyst in brand recognition, relationship-building, holistic knowledge of the fund, understanding the finer points of the strategy and how it fits into a prospect's asset allocation. It's THE crucial component to move a prospect from interest to allocation.

The process of drip marketing (small, frequent and high-quality engagement opportunities with prospects over a period of time) builds and nurtures the RIGHT relationships to the point of actionable conviction and allocation. Simply, if done appropriately and well, such a process can produce high-retention rates and consistency raising assets.

Drip marketing requires a well-planned, disciplined and carefully-structured approach, which details everything from the content to be sent to different prospects based on their stage in the engagement/allocation process to the type and frequency of communication.

The objective is to inform but not inundate each prospect with the RIGHT information, insight and intelligence that the solution offered by you and your fund is best suited given the needs of the prospect.

Drip marketing can solve the primary challenges faced by new, first-time and funds with less than $150 million AUM trying to raise assets: Having a sufficient quantity of qualified prospects in the pipeline, being able to obtain important information about the needs and requirements of each prospect to determine what will help make an impressive statement about the fund and its principles to increase the conversion from prospects to investors.

If you are a new or smaller fund that wants to raise assets, this webinar is a must attend session.

By attending, you will learn:
How new and smaller funds meet the marketing challenges to raise AUM in the post-Madoff/Credit Crisis world.
How to move the RIGHT prospects from introduction, interest and discussion to allocation.
How to economically, expediently and efficiently develop, implement and execute a drip marketing program.
The webinar will be lead by:
Bryan Johnson, Managing Partner - Johnson & Company
Marianne Nardone, Managing Editor - Focus Point Press
Participation Fee: $49.00