Marketing Specialists For New and Sub-Institutional Managers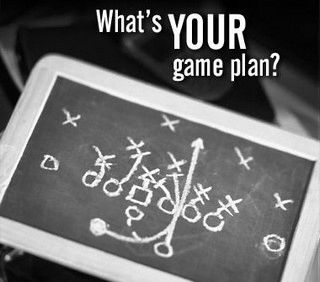 The #1 reason why most new and sub-$100 million AUM managers fail to raise assets:


MARKETING

Inappropriate, Inadequate, Ineffective & Inconsistent.
CONSISTENT, HIGH-LEVEL MARKETING PROCESS EXECUTION is MANDATORY to RAISE ASSETS.


As a point of fact, a solid and complete grasp about the "REAL-WORLD" of marketing and raising assets is mandatory before any manager begins a dedicated effort to raise assets. Commitment, ownership, and accountability of the marketing process is required to continually leverage mission critical enterprise-wide resources for consistent high-level execution to raise assets.

Johnson & Company
An essential asset and critical point of competitive differentiation for us is consultative candor. Candor, in the form of accurate information, direct answers and clear solutions, is the catalyst for fast action. With candor a new or smaller manager can get to the source of problems quicker, solve them faster and execute better. Lack of candor is a killer to success. Candor fosters clear communication, accountability and creative conflict, which leads to consistent high-level execution and exceptional results. We do not operate without candor nor should any new or smaller manager.
25+ years experience, the "right" resources, skills and long-established relationships have uniquely qualified us to help over 400 sub-institutional managers meet the challenges, requirements and cost of marketing and raising assets with carefully developed and customized process development, implementation and execution.
The Bottom-line: We Deliver "Marketing Alpha".
Marketing for a new, unkown or smaller manager is completely different than for a larger or more-seasoned fund.
Most new and smaller managers do not engage the
RIGHT
investors and intermediaries given their profile, they frequently "chase institutional unicorns" and fail to perform the
RIGHT
strategic and tactical actions the
RIGHT
way. This all culminates with inappropriate, inadequate, ineffective and inconsistent marketing execution leading to chronic failure raising assets.
It takes consistent, high-level marketing process execution for a new, unknown or smaller fund to raise assets.

We deliver the experienced, "no-nonsense", focused, structured and disciplined research-based process, that delivers results as well as saves time, money and effort by deciphering the full scope of requirements, nuances and complexities raising assets to provide the fund-specific marketing answers, strategies, and solutions for consistent, high-level marketing process execution.

Our approach and process optimally prepares and positions a new or sub-$25 million AUM manager for efficient, effective and expedient step-by-step marketing process execution to meet the challenges and requirements of raising assets in a hyper-competitive, highly-selective and stringently demanding manager evaluation and allocation climate.

We ensure the RIGHT infrastructure, resources and presentation skills are firmly in place for the efficient identification of the RIGHT investors given the fund profile supported by effective communication and RIGHT qualitative/quantitative engagement with select investors, intermediaries, allocators and distribution channels to achieve optimum visibility, increased awareness to form and nurture the RIGHT relationships, which are the catalysts to raise assets. Most importantly, a new, unknown or sub-institutional trader, manager must be able to clearly, coherently and concisely articulate the enterprise-wide processes and skills that enable sustained investment performance and business sustainability with complete confidence and conviction. This is holistically what we refer to as: "Marketing Alpha".


"Marketing Alpha" is now a necessity for new, unknown and sub-$25 million AUM managers but the evidence clearly shows it is not common practice. The vast majority of new, unknown and smaller managers have the false belief that raising assets is only a matter of investment performance, attending a few conferences and posting return data on popular databases.

The truth is investment performance simply brings a level of attention, which rarely leads to success raising assets. As such, a new, unknown or smaller manager must make a complete commitment to "Marketing Alpha" to consistently grow AUM.

WHEN THE PRIORITY IS RAISING ASSETS, "MARKETING ALPHA" IS MANDATORY.

The link below provides insight about marketing and raising assets for sub-institutional managers: